Bittersweet Joins Miller's Design Market!
Bittersweet Joins Miller's Design Market!
Miller's Professional Imaging has been a favorite printer of mine for several years now. When it comes to business cards and promotional materials, I recommend them to every photographer I work with. They offer luxe cards, albums, unique frames, prints, proofing, and so many more products. There is nothing more rewarding than getting an order in the mail 24 hours after I placed it, then finding out that the printing quality is exceptional. Every. Single. Time. The customer service carries as much weight as the products. Yes, they're THAT GOOD!
This isn't easy to come by! I've worked with so many printers in the past that made me want to pull my hair out for one reason or another. Until I found Miller's, it was a constant battle that required plenty of standing on one foot, holding my breath, and praying to the Print Gods that a project would turn out okay.
I started ordering so many materials through Miller's that they recently asked me to join their Design Market. How do I even answer that question? UMMM....YESSSS! I might have even let out a little squeal after I got off the phone with Julie, one of the fabulous ladies behind this printing lab. Julie and Cody, one of the designers, have been nothing but great in the last few weeks as I joined the Miller's family. The Design Market offers exclusive photo card templates to professional photographers. The templates are consisted of completely customizable, layered Photoshop files, which makes them great for holiday cards, save the dates, and so many other occasions. The text and colors can all be updated with a few clicks of the mouse. It is also really simple to turn an ornate card into a press card with square or rounded corners, and each template includes a versatile front and back design.
Our first set of templates, "Merry and Bright," is part of Miller's 2011 Holiday Collection. Here are the details:
-2 Front and Back 5x7 Press Cards -Front and Back 5x7 Ornate Press Card (can also be used as a standard card with square or rounded corners) -2 Front and Back 4x6 Postcard Designs
I am so incredibly grateful for the fabulous photographers who have provided the images featured below! Special thanks to Mel at I Heart Photography and Dana Monticelli. Check out their work. They're both awesome! (Thank you, Jessica & Matt, for being such great models!)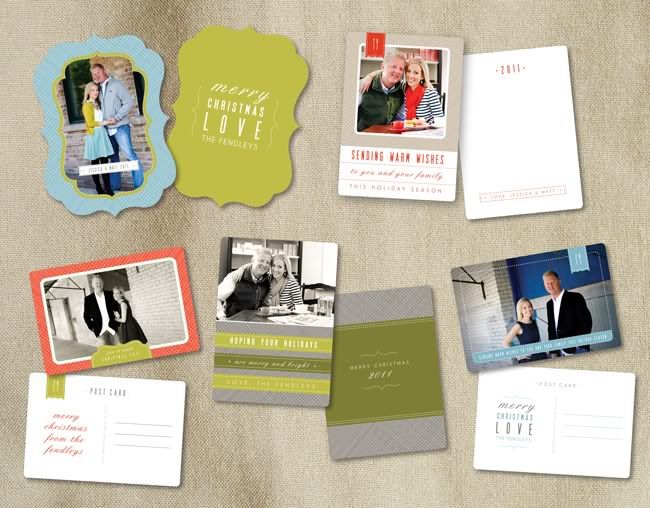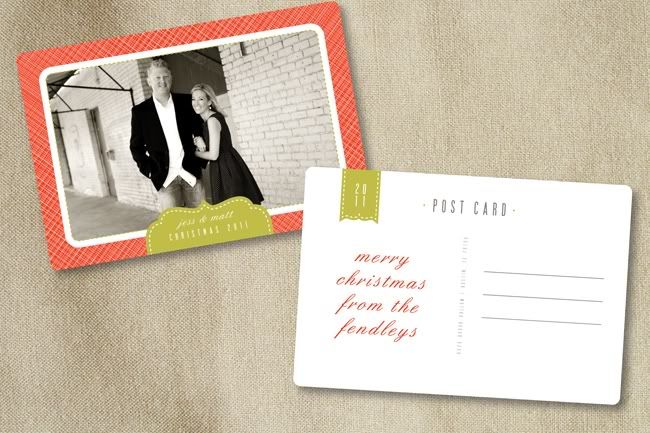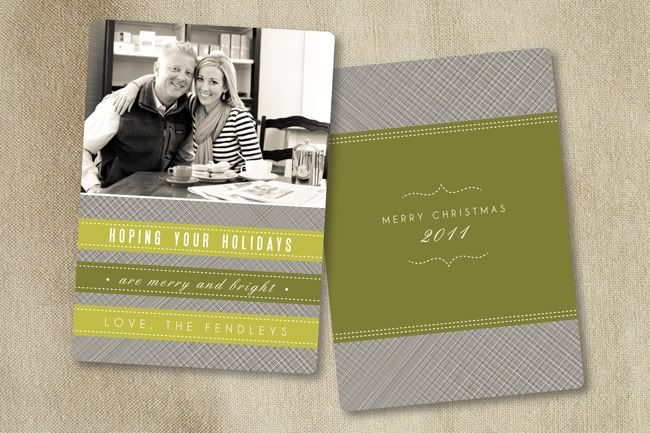 "Fall Favorites," the second set of photography templates,  is great for personal marketing purposes as well as announcements, save the dates, holiday cards, or other invitations. Here's what is included with the set:
-Front and Back 5x7 Press Card -Front and Back 5x7 Ornate Press Card (can also be used as a standard card with square or rounded corners) -2 DVD Designs -Double-Sided Business Card Design (this can be used with square or rounded corners) -6-Panel Accordion Card (inside and outside spreads)